Pamela is not a qualified vet, but has completed these courses in animal care: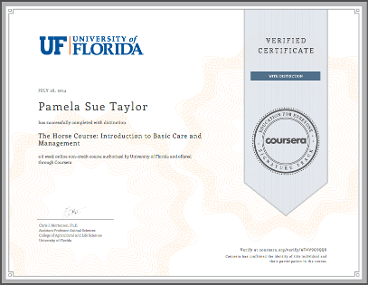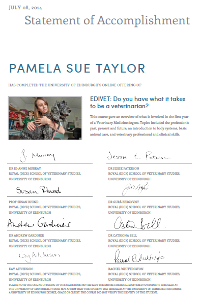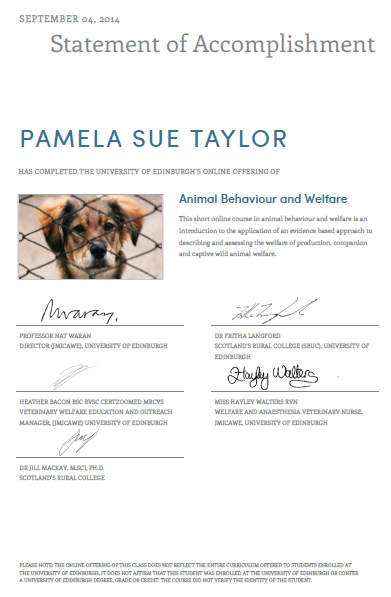 Pamela has also completed a course regarding
water and sanitation as many of our house-sits
have been on self-sustaining properties: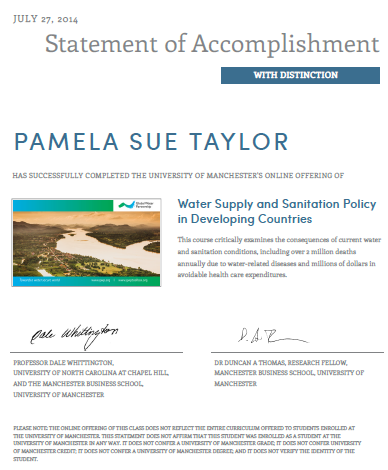 Pamela took this course because some of our house-sits have been on cattle farms.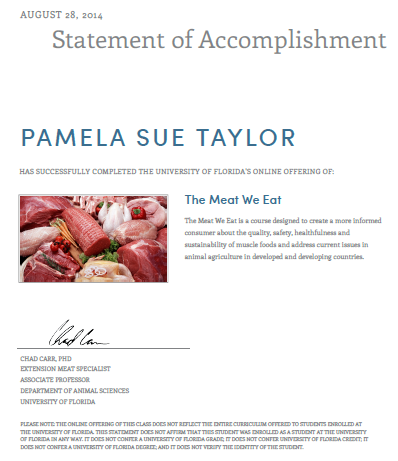 Pamela holds a degree in security and a Private Investigator qualification, so your home security is in professional hands.

Pamela has 4 years experience as an Aged Care professional. If you are going away and don't want to leave your elderly loved ones alone, we can help you.